Tacoma's friendliest place to eat & drink!
Meconi's Tacoma Pub & Eatery opened to the public on April 2, 2004. Local customers quickly dropped "Tacoma" from the name and we became known as Meconi's Pub & Eatery or just simply Meconi's.
In 2018 we began the process of putting "Tacoma" back into our name and emphasizing our special function as downtown Tacoma's foremost local pub — a true public house — a gathering place for locals and visitors alike. Welcome to Meconi's Tacoma Pub!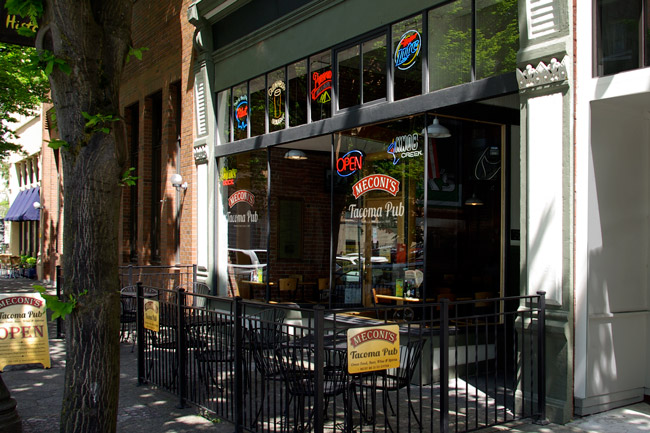 A Casual Atmosphere
We're known for our casual atmosphere where friends can enjoy good food and drinks together. We're also known as one of those places where you don't stay a stranger for too long — no one sits alone at our bar for any length of time without meeting new friends.
Meet me at Meconi's
Meconi's Tacoma Pub is the perfect meeting place for those going out on the town. The Pantages and Rialto Theaters are nearby, as well as Theatre on the Square. The Mansion on Broadway events center and the Temple Theater and Ballroom are only a few blocks away.
The free light rail link (a block over on Commerce Street) connects Meconi's to the Greater Tacoma Convention & Trade Center, Hotel Murano, Courtyard by Marriott, and the Holiday Inn Express & Suites, as well as the Tacoma Museum District, University of Washington Tacoma, LeMay Car Museum, and the Tacoma Dome.
During the working day, Meconi's is a great place for business-type meetings. We have large tables, free wi-fi, and more than just coffee to drink. However, no actual meeting is required, we provide a pleasant escape for many local professionals taking a break from the office.
Catch the Sports Action
We have several big-screen HD TVs throughout the pub, but we don't over do it. We show most of the local teams: Seahawks, Mariners, Sounders, Huskies, Cougs, Zags, and more.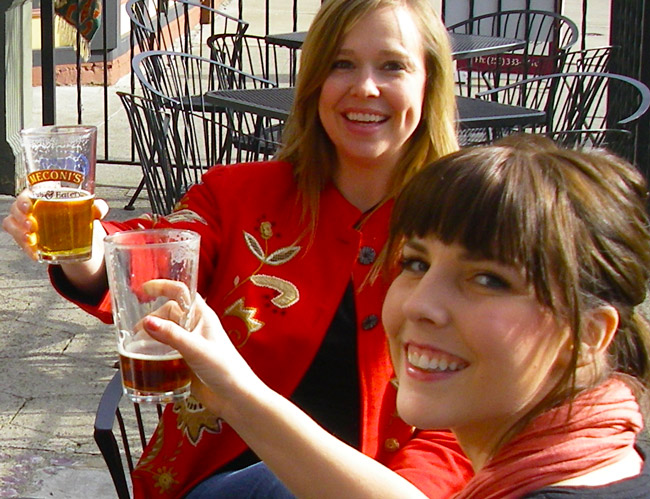 Enjoy the Great Outdoors
Meconi's Tacoma Pub features a beer garden up front for our patrons who enjoy the open air. We have table umbrellas for relaxing in the shade and for the off chance it rains in the Pacific Northwest.
Fun in the Back Room
It's all fun and games until ... well ... it's always fun and games in our back room featuring a pool table, air hockey, pinball machines, darts, and a very popular video golf machine. We'll even let you reserve our game room for your own function! (Guests must be 21.)